Foreword
: I tend to not "play to win" but rather "play to have fun" - I am willing to use decks or tactics that are not "in the norm." While a standard force is in the comfort zone for many, I find few people try out of the ordinary actions or units.
The goal of this thread is to open your eyes to new ways of playing with the units at hand. Some of these are theoretical and I plan to test them out...but majority of them have been used at least twice by me to some effect. Sure some of these may be known to the average player sure...you may have tried a few... but I figured I would begin writing them down and putting them into place.
Some
of these tactics are common sense things people do try to do, have written elsewhere, and what not...but often, I don't see much from the main tactics.
I will also cover tactics I have had used against me as I come across them, as well as some things I do to insure my fights are enjoyable and not "OH GOD I LOST EVERYTHING[watches as 5 units try to defense my command.]"
HERE WE GO!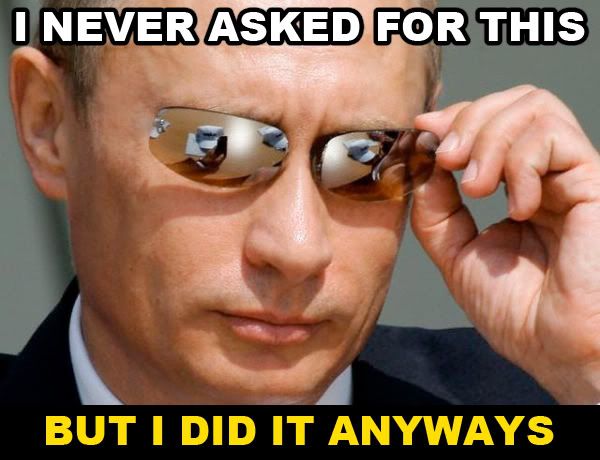 STANDARD and OVER-DONE TACTICS
Something I have noticed, there are a few 'standard' tactics everyone does. They are all valid, there are plenty of threads on how to deal with them...but I am here just to list them prior to moving to my own. Some of my own may even incorporate these tactics, either with spare points or with an ally to help you by taking these actions.

The Mixer

: This tactic is a mix of balanced forces that slowly pushes forward. A slow moving defensive line that bends and flows with the needs of the battle. This tactic calls on having everything you need at hand and in-of itself could be a thread of it's own. It is super generalized as it morphs to the situation needed... but always well-balanced with units a player is comfortable with.

Wall of Armor

: Tank heavy with ATGMs. We see this the most with Pact. A ton of tanks moving from cover to cover with supply and some AA if they are smart. I like to do this one myself, but a mix of it.

The Air Rush

: As many helicopters as possible OR a select few veteran Mi28/Apache with recon. Command-hunting, flanking, what ever. Always a swarm or vets+recon.

The Arty Spam

: Recon + Lots of artillery, or worse, as much cheap arty as possible with supply. The prior tends to find concentrated enemies and fire away...the latter just fires wildly into your spawn/line of attack hoping for that random kill. I have seen 3 players take nothing but cheap gun arty, and cover the map in shells.

The Tank Rush

: Lots of cheap tanks or tank destroyers down the roads/flanks. Nothing special to day.

The APC Rush

: Same as above but tons of cheap infantry.
Good, that is handled. I'm sure I missed one or two... but those are generally the most common things to see on the field.
I'll start with something special...
HOW TO HAVE SUPERIOR AIR DEFENSE
The most common thing I see are players taking one anti air unit to ward of helicopters. Sometimes even 2 or 3... but they don't use them to good effect. It keeps their armor rush safe or their defenses alive around them...but helicopters are often free to fly around.

Images with this are

http://www.wargame-ee.com/forum/viewtopic.php?f=12&t=3478&p=37676#p37676

While good AA is expensive to do, if you are in a team game where you can risk some points... there is a way to keep the enemy from EVER taking a helicopter ANYWHERE near your defense zone.

Kill zones.

If the map is to large to defend a specific zone with a few AA units, this can guarantee your enemy a headache.

Depending on how extensive you wish to have your anti air... is how many units you will take for each kill zone. Typically I run two or three kill zones. One in my spawn (strongest), two further out on my flanks (weakest.) Each kill zone is a separate zone of rape. Since we do not have the mobile radar stations real air defense zones would have... we make do with recon. It is essential to have recon with your anti-air systems, and a supply truck.

Heavy Kill Zone consists of two segments, the core and the outer.

Core


1x Recon
1x Supply truck per 2 missile systems
1x heavy missile system vet-2 (Chap/BUK/KUB/Roland)


Outer-ring


3x heavy gun systems or light missile systems forming a triangle around the core. (Tung, )


or/and


8x cheap gun systems forming a ring around the core. (15-25pt AA guns)


Light Kill Zone consists of one system. Guns are useless here, enemy air will rarely get within gun range unless the enemy isn't keeping track of them. The light kill zones are meant to sit off on the flanks to prevent the enemy from hovering Apaches or what-not off to the side of your team picking off units, or worse, catch the helicopter rush with it's pants down BEFORE it reaches your primary AA!

[list]

1x Recon, 1x Supply truck

1x or 2x Vet-2+ AA Infantry

or

1-2 Vet-2+ Heavy or Light Missile Systems (Tungusta, Roland, etc.)[

OPTIONAL

If you have points, one ATGM team and 4 basic infantry to defend)

The smaller the map, the tighter these kill zones can be. You can have as many light kill zones as you want to afford...just make sure you have team mates doing the fighting. If the enemy air-rush doesn't happen, outer-ring defenses in the heavy zone can move up to the front line to defend units/zones... and light kill zones can be mobile as needed.

TIP: AA Infantry can not be seen easily if their APC is not near them. Hide them in some bushes and put your APC for them somewhere else - if you want to risk it? Put it in an open field in range of your AA. Helicopters fly past your AA Infantry to kill those pesky APCs...only to discover SAM infantry sitting right next to them! KABOOM!
More to come soon.