First of all I would like to thank you all very much for... not killing me
WALL OF TEXT
DiabloTigerSix wrote:
Red, you suggestions are brutal. The Leopard 1A1 either can't be that cheap, or the base T-62 needs a price nerf too. That's the problem with your suggestion in general. You left out lots of other vehicles (e.g. M60 A1 junk thingy for $30). T-72? for $35? My God! Where does that leave the T-55AM/AM-1? Even -$5 could make it feel like too cheap from some perspectives. [size=85]I'll be doing my own suggestion on tanks soon and will try to cover all tanks at once. Just too lazy to do it atm.
Yeaaa... I try to do this for all tanks but it is quite some trouble. Mostly because price system is based on 5p basis, and there is not so much room between vehicles. Why am I letting some tanks behind? Answer is I was trying to bring Leopard 1 tree to use and a good niche would be cheap tank for NATO. T62 is already used by some and that is why I allowed myself to forget about it, no one is getting T62 line for T62 itself, that is for sure. The same is with M60A1. Surprisingly both T62 (T62 obr 1975 is not) and M60A1 are somewhat cost effective, just not the best choice for the job from all tanks.
T72 on max range has the same damage per second as Leo 1A2 (I swear), actually less than T55AM... now what it tells us... T72 is dangerous because of his rather high AP, T55 from the other hand is cheap sniper for catching less armored things. They have different niche... the main problem is actually the enormous buff that veterancy gives you. I will get to that again...
DiabloTigerSix wrote:
As for the other Leo variants, I don't think that more than $5 reduction combined with +1 accuracy is needed for any of them.
I checked it... as cost efficiency is concerned results would be more/less the same as witch changes I proposed. Only tanks would be more efficient in battle.
DiabloTigerSix wrote:
Moving on, I don't think any price increase is needed for the Rise Patton. Leave it as it is. Think of it as of the benchmark, according to which all the other tanks in this class should be tweaked.
It seems you're putting too much emphasis on accuracy when it's not even that important, especially in the current meta where even missing shot do plenty of harm as we all know.
Well, I could... but the thing is that RISE is one of the most cost efficient tanks in game. If I would try to match the rest of them accordingly all Patton tree would be no brainer. But Patton tree is already cost efficient (except M60 SUPER), the only thing is that on line between AOS and A3 RISE is just too close to AOS and too far away from A3.
DiabloTigerSix wrote:
Disagreed on the range buff for the Roland as well. As I said before, it and the Chaparral perfectly complete one another. Why not knock off $10 of its price instead?
Personally, I'd rather see some minor range buff for the Strop 2 and the MT-LB Strela-10 as they're simply too easy to snipe with ATGM helos.
I agree that Chapp and Roland complete each other but I disagree that completely. Why? Well I didn't try to buff Roland range to that Tunguska has. The only thing was to give some more range between AA and ATGM chopper. Now if you want to protect some tank Roland must sit nearly at his side. Ad as it is almost main NATO air defense system I consider it unacceptable.
Strop 2 is ambush/CV protection system for cheap (and it is armed with MANPAD rockets so you cannot just expand his range) and MT-LB Strela 10 is... a mistake?
Anyway, thank you for your thoughts.
Tigga wrote:
You seem to have forgotten several the advantages the 1A5 has over the T64A. Most notably, the stabaliser and the side armour. Anyway, we're not meant to compare tanks accross the iron curtain much. I think your Leo changes are too extreme. Drop the 1A4 and 1A5 down to their original prices, and give a 5 point drop to the 1A1->1A3 and it'd be fine. Incidentally, for anybody thinking a 20 point Leo 1A1 is too cheap - I still say the VTS1 is better overall, and that only costs 20 points.
I tried to take into account everything there is... as I stated to DT6 5p based system brings some limitations I was was struggling between giving 1A5 price 50 or 45 (yes,even that low). 50 looked like good compromise as, of course, 1A5 has a very good armor and mobility but I noticed (in many discussions) that things like stabilizer means little to players and the most cost efficient are considered those tanks which have powerful and accurate gun. Like, for example Patton RISE which has gun 7-7-7 but horrible armor. Stabilization is a nice addition here but I am convinced that people would let it go for few extra points.
Now to the point, DiabloTigerSix noted when patch was released that 60p is too high, especially when T64A (we must over here) is 55p. Now, T64A has damage per second equal 20 where 1A5 has 14 and 1A4 has 11. It counts as both T64A and 1A5 have the same AP and frontal armor so the can engage themselves from max distance. 1A4 is slightly worse over here. In side armor T62A lacks only one point, but have the same amount in front... so basically where it counts the most. Is artillery resistance and stabs+optics really that important? Well, it might be to decide for every player to himself... but at 55p 1A5 still struck me as inferior to T64A. Especially that 1A5 and 1A4 have combined little than a half of T64As availability. I am not saying that I am right for sure but those were my thoughts on that. If availability of 1A5 would be 8, price matching with T64 could be taken easier.
Tigga wrote:
Rise Patton and Super M60 changes I agree with, though I'd be tempted just to drop the Super M60 by 5 and increase the AMX-32 by 5. The first Patton could also be dropped to 25 IMO.
M60 SUPER would be still too expensive with 80p and AMX32 should be raised by 5p anyway. Let's remember that AMX32 has bigger range and does a lot of damage (DPS bigger than T80)...
Tigga wrote:
I can't decide on your T-72 changes. I think I'd stick to 5 points for now and see how that goes. You have to bear in mind how powerful they could be when vetted, and I think for 70 points a max vet T72 might be rather strong, especially if the DDR varients stay 5 points cheaper and end up at 60 points for max vet!
Yes... that was my problem too as I was originally thinking about giving T72 price 30p, but us I remind myself about T72M and G I changed my mind. The thing is vetterancy system instead of giving minor tweaks (or at least rising accuracy by half of original value) gives enormous buff to ACC, which is actually in most cases more than 100%. For example base T55 costs 15p and has ACC 3 (14% chance to hit), T55AM costs 30p and has ACC7 (35% chance to hit)... so when we buff T55 to max vet it costs 30p, so the same, but has accuracy 47% which is between level 9 and 10. The problem occurs always where vehicles have similar AP value and prices are too far away. So maybe T72 should stick a little more to T72A but it would have to go on par with some stat changes.
Tigga wrote:
Roland 2 needs the range increase after the ATGM range increase IMO. I agree with that change, but think I'd leave the price alone. Alternatively, I'd drop the price and keep the range steady. Not both.
So I would prefere range buff as it is the only NATO AA system that can keep up wit hmain forces and not be easily destroyed at the process.
Tigga wrote:
Basically, I agree with you pretty much everywhere, but think you've been a bit extreme with your changes. I also think there are some other tanks you've not looked at (Cheiftans and more advanced gun-based T55s and T62s all need buffing) I must admit I'm a fan of softly-softly fixes to underpriced units. The best way to bring them into play is to drop the price slowly, see if people use them, and if not, drop it again. Drop it too much (like the AMX-32 last patch) and suddenly you make a unit which is underpriced and no deck should be without!
Chieftains actually seem ok, they have decent damage for price and solid armor to boot... T55s are good spam tanks and T62 (the base one) trades a little of T55s speed and mobility for some armor, optics and stabs... it could be 15p as well but I actually think that T55 is too cheap. T62 obr 1975 is overpriced from the other hand.
I try to came up with a system that could balance tanks and now I see that calculations aren't completely baseless. Also it is why changes are so severe...
Anyway thank you for your thoughts...
FLX wrote: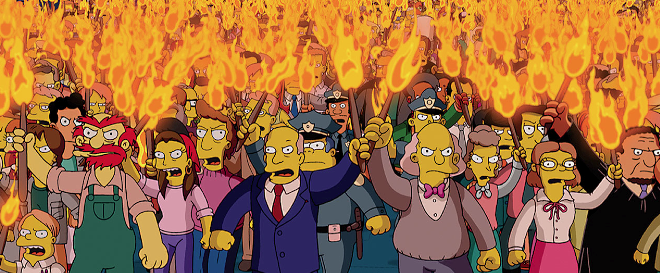 The entire unit pricing has to be looked at in my opinion. Between ATGM and moral patch the usefullness of units have changed a lot but price change didn't change much.
Eugen's method is to change things one by one to be able to evaluate the effect of each change. There was no use to change too many prices since the last 2 patch changed a lot the meta in a way we couldn't realy predict.
Now that things seem to be settled I think it's time to give a new global look at unit pricing especialy ATGM and tanks but not only them.
Some vehicles that were nerfed for anti spam reason like the AML90 Lynx may come back to their initial state for instance.
Your changes are obviously in the good way, maybe too much, maybe not. Hard to say without a more global vision.
Well... main goal was to bring Leopard 1 line to usefulness... as I wrote the first three tanks were more overpriced than 1A4 and 1A5. As it is now most of tanks without an ATGM and in some cases autocannons seem to me as balanced in a cost effective way.
Have a nice read...